By The Makegood Staff
Lots of interesting thoughts permeated the memesphere during the big game yesterday.  A close game meant viewers stayed engaged until the end, but was that always a good thing?  We pulled some of the funnier Super Bowl commercial memes from reddit.  Here they are in all their glory.
Looks like some folks weren't too pleased with Nationwide for their serious tone:
In fact, that tone seemed to be the noteworthy theme of the evening:
Some folks weren't exactly comfortable with paying for their meals with love at McDonald's.
Coca-Cola got some love for correctly using the Success Kid meme in their spot about being more positive online:
You could argue that the "So God Made a Farmer" ads from last year started the trend, but Toyota and Carnival Cruises capitalized on it this year: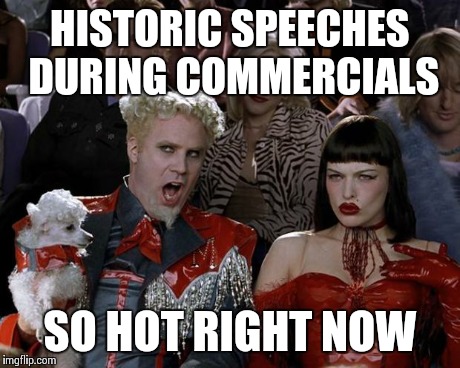 Looks like somebody was a bit fixated on double standards after seeing ads from Carls Jr and Victoria's Secret: